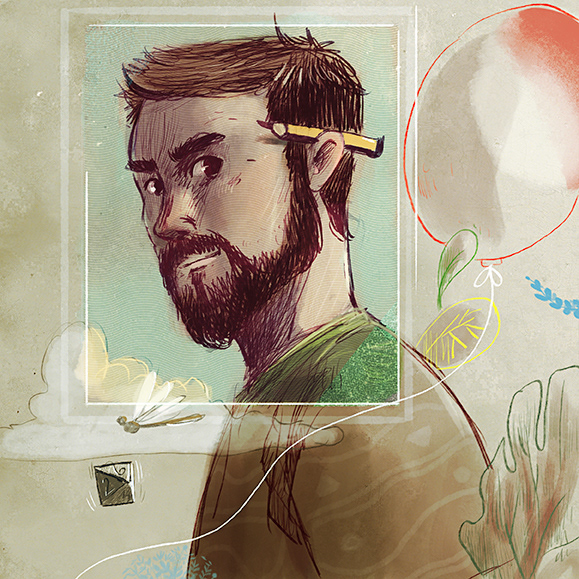 This is me and I 'm from Italy.
In my childhood I moved to many cities. 
In every city I constantly kept drawing. 
Now, 3 decades later, I still drawing. 
My style is a match of digital painting and pencil.
In these years my work has been selected for severals italian awards: Premio Skiaffino 2011, Lucca Junior 2011 and 2012, Talent Next, Annual of AI 2013, 2014, 2016 and my first book "Barchetta" shortlisted at the "Premio Letteratura Ragazzi di Cento" 2013 edition, won the third award.
I'm currently working for Italian and international publishers.